Absolutely we have several opportunities.
Are you looking for a career with a fantastic company and work in the food niche? We are physically located in Fredericksburg, VA. We are a casual family-friendly eatery serving Jamaican and Caribbean-inspired cuisine. We are bringing a taste of the tropics to the DMV. We make all of our Jamaican food from scratch with traditional cooking methods. The result is popular favorites such as curry chicken made in a way that bring out all natural flavors. Since traditional Jamaican dishes don?t usually contain any processed ingredients, making most meals a tasty, healthy treat. There's a pure delight in being a part of this winning team. Job descriptions and applications are available below.
Apply with us today to set up an interview!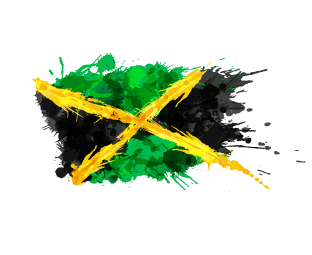 Our Positions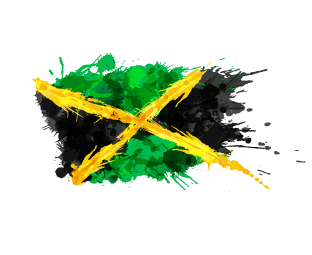 Introduction / Job Description
Front of house managers oversee the interview and hiring processes for positions such as servers, hosts, bussers, and bartenders. They also oversee, direct, and actively participate in the training of personnel in these positions.
Additionally, front of house managers supervise the cleanliness and upkeep of the dining room and guest contact areas, including restrooms and any closet/coat check areas.
Finally, the front of house manager supervises individual shifts, helping ensure that dining guests are served in a manner that meets the standards set by the restaurant.
Duties & Responsibilities
Manage the Reception, Telephone, Room Reservations, Catering and Cleaning over a large account.
Deliver the professional greeting of clients and visitors, to the highest standards
Monitor, manage and review the Catering and Cleaning contracts
Ensure the team leaders and supervisors coordinate their staff to ensure the delivery of exceptional front of house services.
Implement dynamic operational working procedures, to support the delivery of service excellence
Develop strong communication and line reporting procedures to guide service implementation making improvements or changes where required
Implement safe working practices to ensure safety of building occupiers and visitors
Lead monthly management report meetings with the client and build strong relationships with key business leaders
Requirements
Proficient in English
Ability to stand on your feet for several hours
Ability to lift at least 50 lbs
Experience working as a manager
Skills
Communication
Teamwork Oriented
Maintains a Good Energy Level
Thorough and Organized
Professional
Punctual
Kitchen Manager responsibilities include supervising the food prep and cooking, maintaining a fully-stocked kitchen inventory and complying with safety and cleanliness standards. To be successful in this role, you should be able to manage our kitchen staff and guide them to deliver quality food on time.
Ultimately, you will ensure all plates are properly cooked and served and our customers have a pleasant dining experience.
Responsibilities
Manage kitchen staff and coordinate food orders
Supervise food prep and cooking
Check food plating and temperature
Establish portion sizes
Schedule kitchen staff shifts
Price menu items in collaboration with the Restaurant Manager
Order food supplies and kitchen equipment, as needed
Train kitchen staff on prep work and food plating techniques
Store food products in compliance with safety practices (e.g. in refrigerators)
Keep weekly and monthly cost reports
Maintain sanitation and safety standards in the kitchen area
Requirements
Proven work experience as a Kitchen Manager, Restaurant Manager or Head Chef
Hands-on experience with planning menus and ordering ingredients
Knowledge of a wide range of recipes
Familiarity with kitchen sanitation and safety regulations
Excellent organizational skills
Conflict management abilities
Ability to manage a team in a fast-paced work environment
Flexibility to work during evenings and weekends
Certification from a culinary school or degree in Restaurant Management is a plus
We are on the hunt for an experienced Line Cook to join our talented team and help prepare meals according to our standard recipes. In this position, your principal goal will be to prepare high-quality meals that meet the chef?s exact specifications.
You will be responsible for setting up the prep station, stocking inventory, and maintaining sanitation standards. To be successful in this role, the ideal candidate will possess excellent communication and multi-tasking skills. Ultimately, you will play an essential role in contributing to our customer satisfaction and restaurant growth.
Responsibilities:
Ensure the preparation station and the kitchen is set up and stocked.
Prepare simple components of each dish on the menu by chopping vegetables, cutting meat, and preparing sauces.
Report to the executive chef and follow instructions.
Make sure food preparation and storage areas meet health and safety standards.
Clean prep areas and take care of leftovers.
Stock inventory and supplies.
Cook menu items with the support of the kitchen staff.
Requirements:
High school diploma or equivalent qualification.
Certificate in Culinary Arts or related field.
A minimum of 4 years? experience in a similar role.
In-depth knowledge of restaurant best practices and cooking methods.
Excellent communication and organizational skills.
Aptitude for multi-tasking.
Must be able to work cooperatively and efficiently in a team.
Food Preparation Job Description Template
We are looking for an energetic Food Preparation Worker to assist our kitchen workers by preparing food ingredients. The Food Preparation Worker will wash, peel, slice, trim, chop, and grate fruit and vegetables, and measure, weigh, and mix a wide variety of ingredients. The Food Preparation Worker will cut, slice and grind a variety of meats. You will ensure ingredients are stored and rotated effectively to optimize freshness, and ensure desired stock levels at all times. You will collaborate with kitchen team to ensure customer satisfaction and retention.
To be successful in this role, you will ensure quality and stability of products by complying with production guidelines, by following standardized recipes, and by overseeing product quality through adequate storage and product rotation. Preferred candidates will be enthusiastic, dexterous and have stamina.
Food Preparation Worker Responsibilities:
Working effectively with kitchen team, and complying with company procedures and food safety policies.
Preparing workstation with required ingredients and equipment, and keeping station sanitary and organized throughout shift.
Preparing ingredients following recipes and guidelines.
Steaming vegetables and other basic cooking responsibilities.
Ensuring ingredients are tagged, date-labeled, covered, stored and rotated effectively.
Overseeing food levels and restocking items on time.
Keeping utensils and equipment clean and sanitary.
Establishing stock levels at end of shift and capturing information on standardized stock sheets.
Removing trash and clearing storage bins.
Food Preparation Worker Requirements:
High School Diploma, GED, or suitable alternative.
2+ years kitchen production experience.
Excellent understanding of food preparation fundamentals.
Ability to follow recipes.
Sound understanding of food allergies and foodborne illnesses.
Basic mathematical skills.
Proficient knife-handling skills.
Excellent communication skills, both written and verbal.
Available to work shifts, on public holidays and over weekends.
Dishwasher Job Description Template
We are looking for a dedicated, organized dishwasher who enjoys working as part of a team in a fast paced culinary environment. The Dishwasher?s duties include removing soiled plates and flatware from tables, washing them thoroughly, and resetting tables in preparation for the next party. They may also restock items, unload delivery trucks, help prepare cook stations, clean appliances and machines, empty and clean trash receptacles, and other duties, as needed.
To be successful as a Dishwasher, you should be a committed, communicative team player with excellent time management skills. You should be able to prioritize tasks in a busy setting and adhere to all food safety regulations and procedures.
Dishwasher Responsibilities:
Ensuring the availability of clean dishes by bussing tables, washing dishes, pots, pans, and flatware, and resetting dining areas.
Preparing dining areas and kitchen for next shift by cleaning and restocking dining areas and cook stations.
Cleaning machines and appliances used in the kitchen, such as coffee makers, pots, and pans, mixers, etc.
Unloading and storing deliveries.
Sweeping and mopping floors, especially in the event that items are broken or spilled.
Taking out the trash and rinsing garbage cans.
Supporting other restaurant staff members by assisting with other tasks, as needed.
Reporting kitchen accidents or violations of food safety codes and procedures.
Dishwasher Requirements:
High School Diploma or equivalent.
Minimal work experience.
Strong problem solving and communication skills.
Exceptional time management skills.
Ability to stand or walk for 8-hour shifts and lift at least 20 pounds.
Willingness to comply with all food safety procedures.
Cashier Job Description Template
We are looking for an efficient, courteous Cashier who possesses excellent customer service skills. The Cashier will scan the customer?s selections, ensure that prices and quantities are accurate, accept payments, issue receipts, answer inquiries, and provide helpful information to customers products, promotions, or item location. You will also respond to complaints, process refunds or exchanges of items, and maintain a clean workspace.
To succeed as a Cashier, you should have a strong work ethic and high level of accuracy. You should be responsible, attentive to customer needs, and committed to providing excellent service.
Cashier Responsibilities:
Welcoming customers, answering their questions, helping them locate items, and providing advice or recommendations.
Operating scanners, scales, cash registers, and other electronics.
Balancing the cash register and generating reports for credit and debit sales.
Accepting payments, ensuring all prices and quantities are accurate and proving a receipt to every customer.
Processing refunds and exchanges, resolving complaints.
Bagging or wrapping purchases to ensure safe transport.
Following all store procedures regarding coupons, gift cards, or the purchase of specific items, such as alcohol or cigarettes.
Maintaining a clean workspace.
Cashier Requirements:
High School Diploma or equivalent.
Customer service or Cashier experience.
Ability to handle transactions accurately and responsibly.
High level of energy with strong customer service skills.
Basic math and computer skills.
Ability to stand, walk, lift heavy items, and work with other team members in a fast-paced environment to provide excellent service.
Attention to detail.
Helpful, courteous approach to resolving complaints.
Essential Duties
A food expediter ensures that all kitchen orders are prepared in a timely manner and according to menu and customer specifications. An expediter may also finalize the presentation of the plate and test the temperature of the food. To keep orders flowing from the kitchen to the diners, an expediter directs kitchen runners and wait staff who are delivering completed orders.
Environment
A food expediter has a fast-paced, high-stress job. She is responsible for the flow of the line, meaning she must receive orders from wait staff, relay them to the kitchen, monitor progress and ensure that the kitchen puts out the dishes according to the ticket?s specifications. Because food safety and temperatures are always an issue, an expediter monitors sanitation and proper temperatures while additional plates are prepared. Work hours are long and may include weekends, late nights or early mornings. An expediter must be quick on her feet, maintain a level of physical stamina, and be prepared to fill in for other kitchen and wait staff.
Qualifications
A successful food expediter has exceptional organization, coordination and communication skills. He must call out orders across a line and maintain composure in a loud, hot environment. Because a food expediter may handle customer complaints, strong customer service skills are important. With hours of bending, standing and working in hot conditions, an expediter must be in good physical condition. An expediter is required to have a food handler?s permit or certification from a local health department.
Education and Experience
For most food expediter positions, a high school diploma is the minimum requirement. Fine dining establishments, however, prefer applicants with culinary training and experience. Previous experience as a line cook, server or dining room manager are helpful when applying for expediter positions. Often, smaller kitchen establishments use their expediters as line cooks; therefore, prior cooking experience and line knowledge is helpful. Most expediters receive on-the-job training from chefs and restaurant owners.
Bartender Job Description Template
We are looking for a professional, high-energy Bartender with excellent communication skills serve classical cocktails and exciting new beverages to our customers. The Bartender will greet customers, learn about their preferences, answer questions, recommend menu items, and prepare and serve beverages and food. You will also upsell items, create recipes, utilize proper equipment and ingredients, and handle basic cleaning duties.
To succeed as a Bartender, you should have a neat appearance and engaging, friendly personality. You should be efficient, observant, knowledgeable, and personable.
Bartender Responsibilities:
Welcoming customers, reading and listening to people to determine beverage preferences, making recommendations, and taking drink orders.
Planning drink menus and informing customers about new beverages and specials.
Selecting and mixing ingredients, garnishing glasses, and serving beverages to customers.
Checking identification to ensure customers are the legal age to purchase alcohol.
Taking inventory and ordering supplies to ensure bar and tables are well-stocked.
Adhering to all food safety and quality regulations.
Handling cash, credit, and debit card transactions, ensuring charges are accurate and returning correct change to patrons, balancing the cash register.
Maintaining a clean work and dining area by removing trash, cleaning tables, and washing glasses, utensils, and equipment.
Developing new cocktail recipes.
Bartender Requirements:
High School Diploma.
Additional education, training, certificates, or experience may be required.
Meets state minimum age to serve alcohol.
Availability to work nights, weekends, and holidays.
Positive, engaging personality and professional appearance.
Basic math and computer skills.
Exceptional interpersonal and communication skills.
Strong task and time management abilities.
Eye for detail and understanding of drink mixing tools and techniques.
Ability to stand, walk, bend, etc for extended periods, and lift up to 25 lbs.