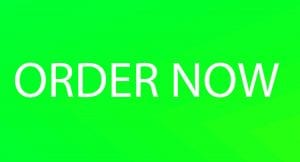 Made SPICY upon request: Small-$16.00 / Large-$21.00
Curry Goat
Our goat meat is succulent tender and rich with less saturated fat, calories, and cholesterol than other red meats. Chunky pieces of the goat are slowly simmered in aromatic blend garlic, allspice thyme, onions, and with Jamaican curry taking center stage until the sauce is thick and creamy. All of the flavors melt into the goat meat and creates a really wonderful dish after a few hours.
Jamaican Curry Goat insanely delicious, slow-cooked Jamaican Spiced Curry that is full of flavor and tender to the bone! An absolutely must have at any Jamaican restaurant.
This creamy and satisfyingly delicious Caribbean curry goat, best served along with rice and peas, is made with goat meat cooked until tender, fresh spices, and so much flavor in every bite.
If there were ever a dish that screams comfort food, it's a beautiful hot plate of curry goat. Some spices and aromatics really make this hearty dish so spectacular. These flavors come from onions, scallions, fresh thyme, scotch bonnet pepper, allspice, and garlic. Once everything is in the pot, you let it cook up until the goat gets tender.
All of the flavors meld into the goat meat and creates a wonderful dish after a few hours. You get a hint of heat from the scotch bonnet pepper, which bears a resemblance to a typical habanero pepper. Near the end, you'll be sneaking a piece out of the pot before it's done, and it's nothing like the finished product when the goat is so tender that it falls apart with a fork, drool.
'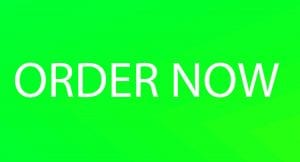 Traditional Jamaican Pork
Traditional Jamaican jerk pork is made on the grill until it is tender and tasty. The star of the show is the ingredients that give the jerk flavor. The pork butt traps in the sweet and spicy marinated spices, and the fat content gives the jerk pork more feeling than naturally basted meat. Long, slow cooking on low heat brings out the juices and makes for a tender, more delicious cut of meat.
Jerk Pork is spicy so we do not skimp on the zest.
Jerk is supposed to be spicy, so we do not skimp on the zest. The result is flavorful and juicy pork roast with a blackened crust. This rustic dish is not easy to cut pork from the bone inelegant, even strips. Instead, just cut the jerk pork into large chunks to serve.
This juicy, flavorful pork takes time a few hours to brine, overnight to marinate, and 7 or 8 hours to smoke. It's mostly hands-off and well worth it. In Jamaica, this is street food that's eaten with rice and peas, grilled corn, or fried cornbread called festival.
There are two ways to cook jerk. One way is a grill with pimento wood branches, which will get you closer to the authentic Jamaican jerk experience. The second method is in the oven. Since you won't be getting any smoke in the oven method, toast the whole spices in a dry, heavy skillet until fragrant before adding them to the marinade they'll lend the finished sauce an additional layer of complexity.